These are the friendly faces that run Worcester Earn-A-Bike and serve the greater Worcester cycling community. Those BOD members that have a wrench icon next to their name are also Wrenches.
Board of Directors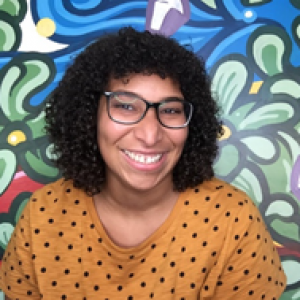 Stacie Brimmage is a life-long Worcester resident. She's a long-time youth worker and currently serves as the YouthGROW Coordinator at the Regional Environmental Council. She enjoys working on bikes and absolutely loves it when someone walks a bike in, gets what they need, and gets to ride it out.
Ishan Birchett, Sr. is a software engineer living with his family in the West Tatnuck neighborhood in Worcester. He got involved three years ago when his daughter got involved as a youth mechanic, helping with social media and recruiting youth. Ishan brings deep connections to other neighborhoods in Worcester including Great Brook Valley where we've been since last year.
 Brian Monteverd, President, moved to Worcester in 2010 for graduate school where he connected with the community through his work in Food Justice. As a bicycle commuter he discovered Worcester Earn-a-Bike. He began volunteering at WEAB in 2014, joined the Board in 2015, and served in leadership roles since: Clerk from 2017 to 2019 and President since 2019. During his time at WEAB he has ridden his bike occasionally but enjoys helping someone new fall in love with riding. Brian currently works in Finance for a family owned pet food company and has held various project management roles in the local food just community.
Coqui Negrón, Vice President, is a health educator, trainer, interpreter, and community activist. She likes to get involved in projects and initiatives that help build community while advancing issues of social, racial, economic, and language justice. She brings to Worcester Earn-A-Bike her passion for creating welcoming and accessible spaces for people of all ages, genders, and racial backgrounds and her Spanish language skills. Besides volunteering at WEAB, Coqui is also a member of the Peace Park Community Garden, the Worcester World Cup, and Tertulia Julia de Burgos.
Kim McCoy has been a bicycle commuter and amateur mechanic for old bikes for 50 years, a MassBike advocate for 35 years, Seven Hills Wheelmen Secretary for 15 years, and our treasurer for 14 years. He is inspired by the much greater expertise and commitment of our shop managers.
Elliot Rivera is a first-generation Salvadoran from Worcester Massachusetts and currently serves as the Executive Director of Youth In Action in Providence RI, focusing on the intersection of healing, leadership and collective positive social change work through the development of BIPOC youth. He brings extensive experience as a non-profit executive, researcher, fundraiser, manager, evaluator, educator and community organizer in a myriad of settings (non-profit, municipalities, public education, higher education, community based and health care). His passion in mobility justice stems from the question of who gets to ride bikes on the streets safely– safe from persecution from the law and social opinion, and when both were condemning young folx of color in Worcester for simply being young, black/brown and trying to ride on streets without bike lanes he knew he needed to step in to support and co-create spaces of safety and advocacy. That space is Earn-A-Bike– because cyclists aren't just hipsters with vintage fixies or spandex wearers in $1000+ race bikes.
Jon Marien comes to WEAB having served as an Americorps VISTA, as an organizer of the Worcester Anti-Foreclosure Team, and as a Community Advocate for NeighborWorks. Jon currently serves as a Special Olympics Ski Coach, Housing Rights Chair for the Worcester chapter of the NAACP, and is an Appalachian Mountain Club Youth leader. With a new found focus on his health Jon has become passionate about cycling and wants to share that passion with others.
Ali Soofi grew up in Worcester. As a teen, he and his brother both earned bikes in Worcester Earn-a-Bike's youth program. Ali cofounded WooRides, a worker-owned cooperative focused on zero-carbon emission transportation. Previously, Ali served at Regional Environmental Council and Black Seed Farmers Market in market manager and community outreach roles. He has served on the board since 2019. Ali lives in the Bell Hill neighborhood.
 
Wrenches
These are the trained mechanics that will assist you with all your bicycle needs, and run programming.